Personal advice
Would you like advice or inspiration? Then please contact one of our advisers without obligation.
Contact us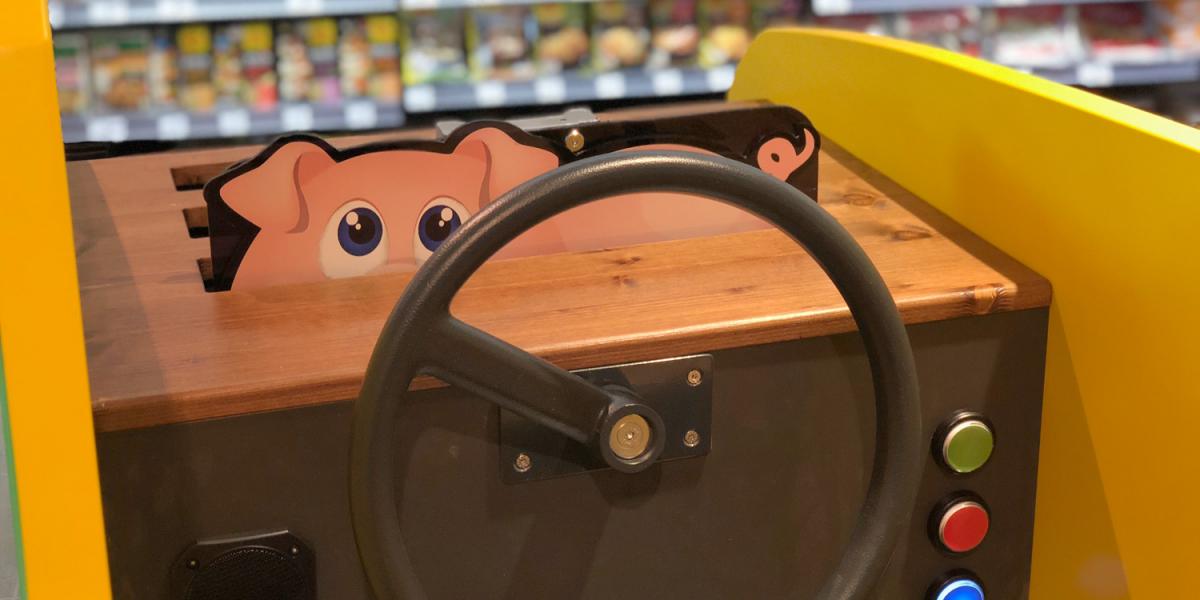 Jan Linders Supermarkets - Interactive tractor
For Jan Linders Supermarkets, Nenko has been able to carry out an incredibly fun project. At various stores there is an interactive tractor for children at the vegetable department. They take a seat on the tractor and can conjure up a farm animal by pressing the three glowing buttons. A cow, pig or sheep then appears with the corresponding sounds. This way, mom, dad, grandma or grandma can quietly purchase healthy items while the kids enjoy themselves.
More inspiration?
Is your eye focussed on a specific product or part of the space? Then view the #tags below and discover more realized spaces with similar products or styles!
Atmosphere impression
Check out these atmospheric images to get an even better picture of the realized space.
Interesting for you? Have a look at these other projects.