Personal advice
Would you like advice or inspiration? Then please contact one of our advisers without obligation.
Contact us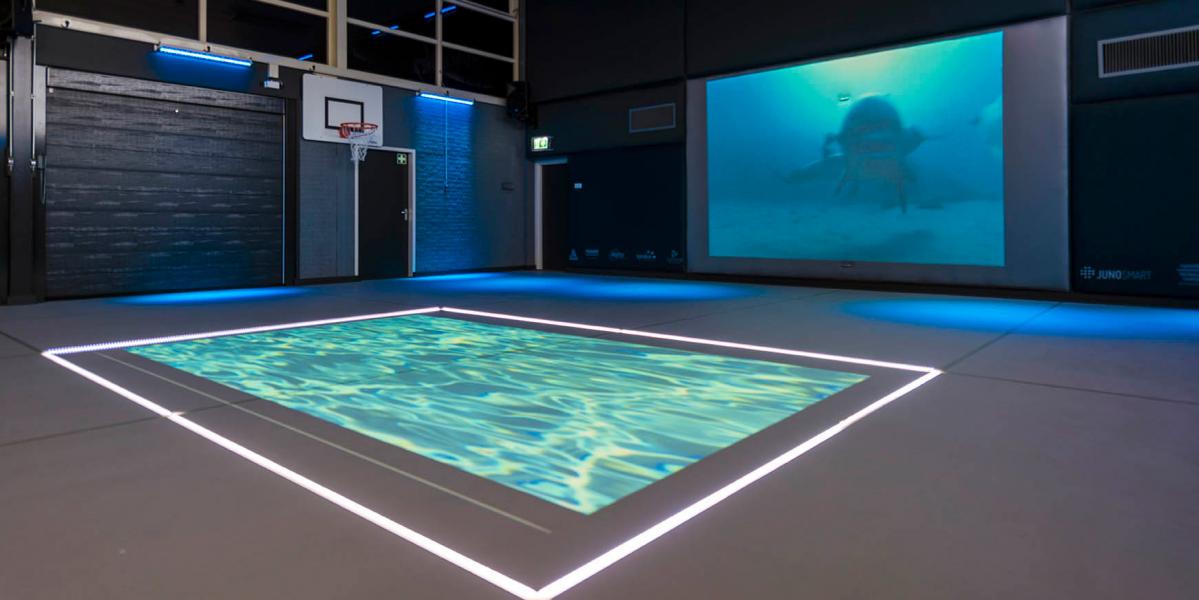 Interactive sports hall - DEX - Your Digital Experience
In 2017, after a long period of consultation and coordination in a special working group together with other involved parties and Sportbedrijf Drachten, we received the NOC / NSF Sports Prize. This prestigious prize was awarded to us for our share in iSpace, the sports hall of the future!

In addition to a unique floor with LED lines (collaboration between Pulastic and LumenArt), acoustic wallcovering from Metro and a wide range of modern appliances via Nijha, Nenko was asked to add the decoration and interactivity. In addition to an interactive floor and wall projection system, we have installed an audio system and a few specially controlled LED wall lights.

Through a specially developed wall unit, the user is able to select a game or theme and in this way completely transform the space into, for example, a beach or underwater world. Swing over an interactive pond and imagine yourself in the jungle or run around in a sports hall that no longer looks like a sports hall, all at the touch of a button.
More inspiration?
Is your eye focussed on a specific product or part of the space? Then view the #tags below and discover more realized spaces with similar products or styles!
Atmosphere impression
Check out these atmospheric images to get an even better picture of the realized space.
Interesting for you? Have a look at these other projects.