Personal advice
Would you like advice or inspiration? Then please contact one of our advisers without obligation.
Contact us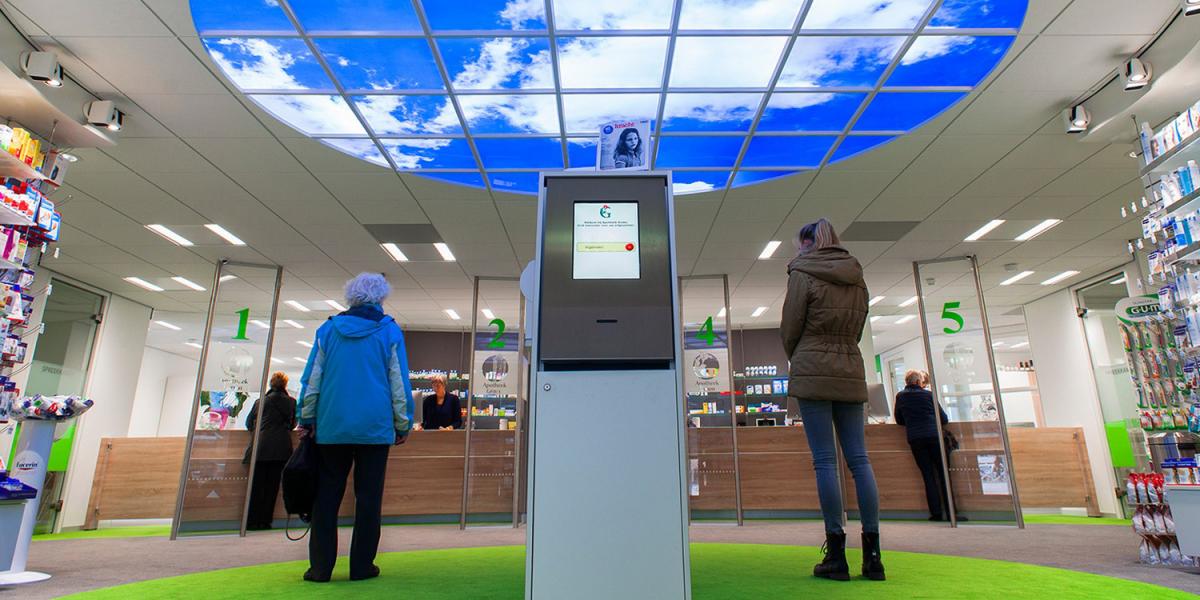 LED Panels room
Improving light in a dark room without windows or simply decorating a room with a standard, often cold ceiling? Do you prefer distraction or rather just improve focus in, for example, your snoezelen room, treatment room or bathroom? Then Nenko offers a nice stylish solution with its LED panels.

Our panels have been distinguished from other systems in the market for years with special technology that ensures maximum daylight output and, more importantly, a unique, even distribution of this light. The panels are also recessed with a white lacquered metal framework, which gives you the idea that a window has really been installed in your ceiling. The panels are dimmable (option) or even equiped with a timer (option) if desired. For example, determine the day and night rhythm for patients or clients in the room with a timer or give people in your practice or treatment room a feeling of freedom with a proven wow factor.

The Nenko LED ceiling panels are available for almost every type of suspended ceiling and require little or no adjustments. Feel free to inquire about the possibilities if you are unsure whether the system is applicable to you. Sizes per tile vary from 60x60 cm, 60x120 cm to 120x120 cm and replace existing system ceiling tiles. You only need to provide an outlet near the desired location. Nenko also offers a 120x120 cm version that can be mounted against a normal ceiling.

In addition to a number of standard and high-resolution images sold, we have also created a number of exclusive images. Do you have an idea to beautify your ceiling with a design or a desired image? Please contact us and we will try to realize it together. In addition to the daylight versions, our panels can also be equipped with RGB LED technology. Then choose an image such as Night Forest or Moon to see it change with our Nenko Interactive switches and change colour together with other Nenko Interactive products.
More inspiration?
Is your eye focussed on a specific product or part of the space? Then view the #tags below and discover more realized spaces with similar products or styles!
Products used
In this project we used the following articles:
Atmosphere impression
Check out these atmospheric images to get an even better picture of the realized space.
Interesting for you? Have a look at these other projects.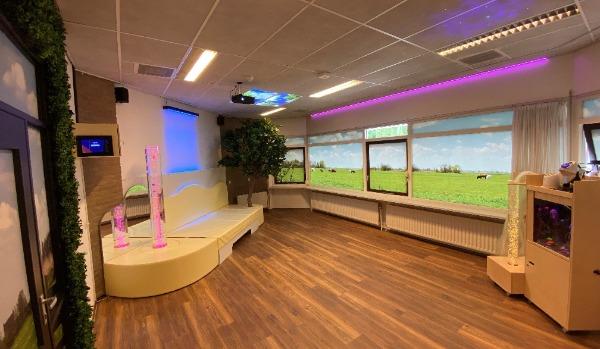 Nature themed Day Activity room