Personal advice
Would you like advice or inspiration? Then please contact one of our advisers without obligation.
Contact us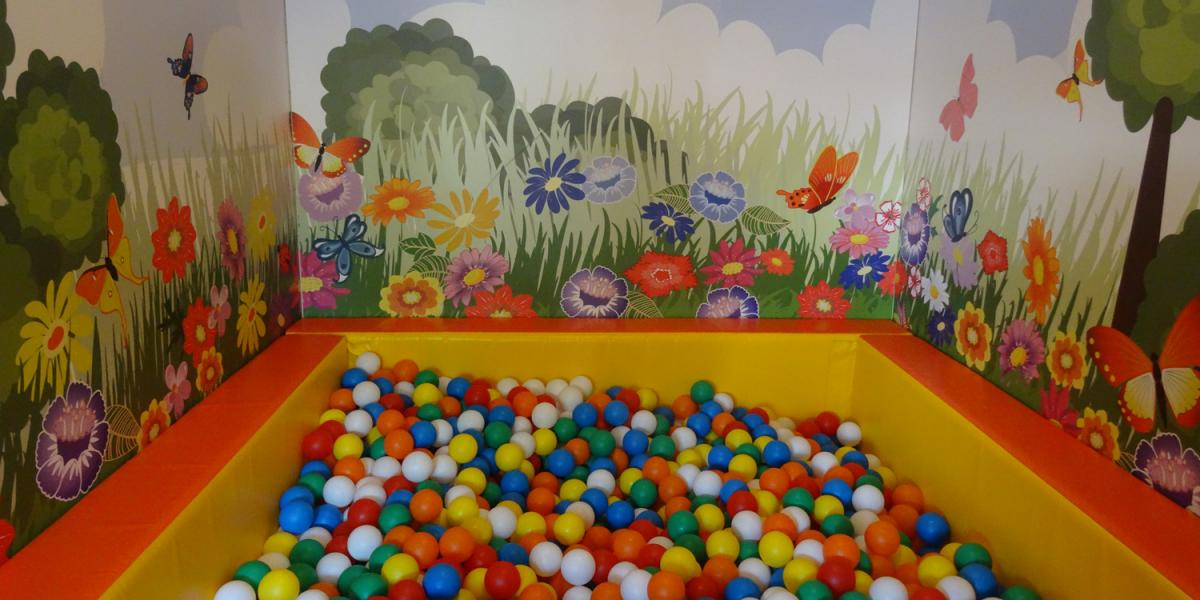 Softplay room with ball pool and wall decoration
A Soft Play space is free of hard surfaces and sharp corners, so that a user can explore the environment independently. In addition to a ball pool being entertaining and enjoyable for many, a ball pool also stimulates the proprioceptive sense through the point pressure and the weight of the balls on the body.

A full-color wall panel can make a boring wall more attractive so that it becomes a nice space. Full color wall panels are made according to desired measurements.
More inspiration?
Is your eye focussed on a specific product or part of the space? Then view the #tags below and discover more realized spaces with similar products or styles!
Products used
In this project we used the following articles:
Atmosphere impression
Check out these atmospheric images to get an even better picture of the realized space.
Interesting for you? Have a look at these other projects.