Personal advice
Would you like advice or inspiration? Fill in our project request form!
Clcik here!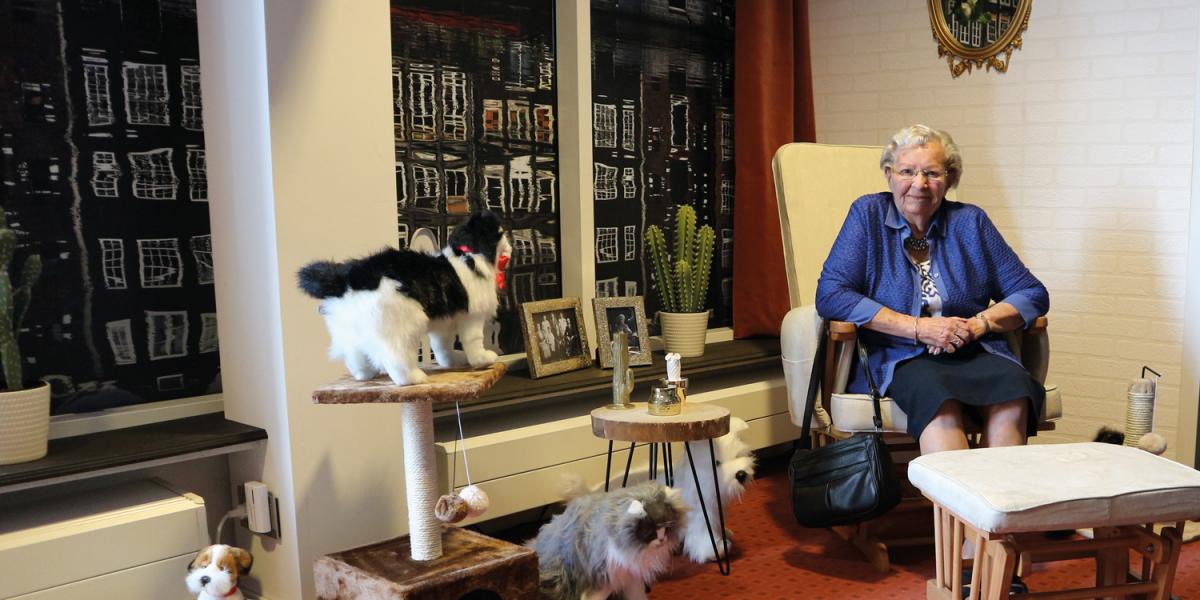 Elderly room
Elderly people in particular (who often spend many moments at home outside of their daily activities due to immobility) are committed to a comfortable accommodation. Nenko specializes in the realization of living environments that match the living habits of the elderly and people with dementia.

These people require a slightly different approach. Fine living conditions ultimately contribute to the quality of life of these people.

In this situation, an old-fashioned living room has been created where the client can feel comfortable and relax. By offering various sensory products that contribute to the well-being and the sense of security, you can respond to restless behavior.

A recognizable print on the wall, an old-fashioned rocking chair to sit on, a tactile pet to stroke, an accompanying CD and a scent of the past make the experience complete and create a pleasant atmosphere in the ward or in the home.
Products used
In this project we used the following articles:
Atmosphere impression
Check out these atmospheric images to get an even better picture of the realized space.
Interesting for you? Have a look at these other projects.