Personal advice
Would you like advice or inspiration? Then please contact one of our advisers without obligation.
Contact us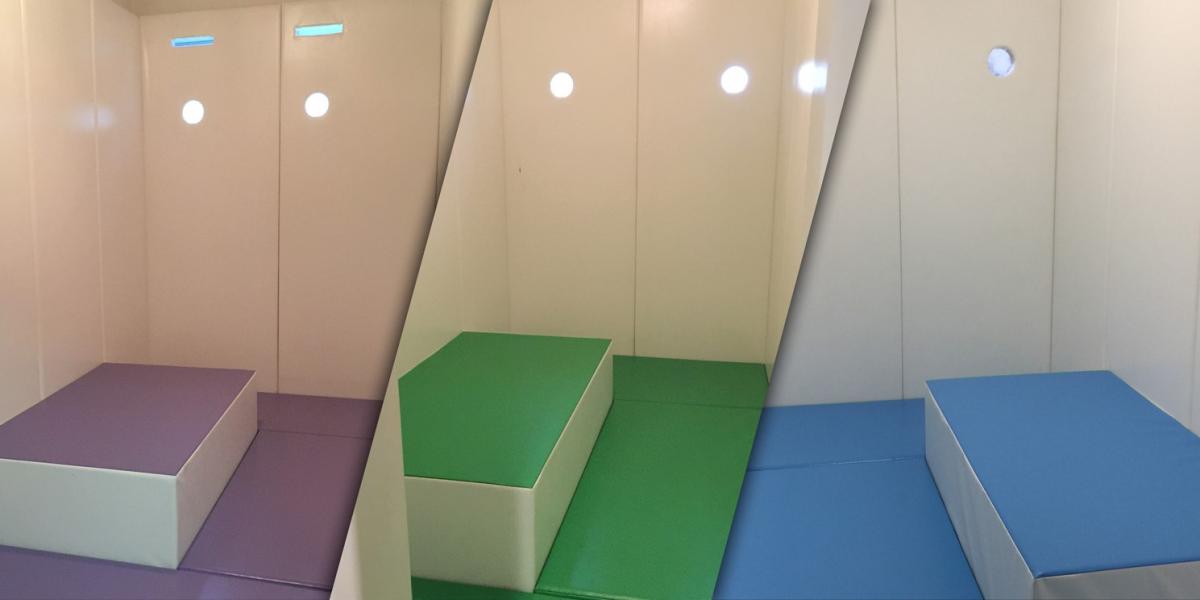 Time-Out trio
A Time-out room (or low-stimulus room) is a room that can offer a client, with a positive approach and correct psychological guidance, a comfortable and calming environment. Thanks to the special, custom-made soft wall and floor covering, it offers a safe, temporary environment for people in a crisis or escalation without having to fix it.

Nenko has already realized many safe spaces on request. Spaces designed and installed according to the wishes and needs of care institutions, psychiatric institutions and hospitals, judicial institutions, special schools, and other users. The rooms are custom made and professionally installed after proper consultation and accurate measurement.

Nenko can offer solutions for the most complex situations in order to create a safe environment for users.
More inspiration?
Is your eye focussed on a specific product or part of the space? Then view the #tags below and discover more realized spaces with similar products or styles!
Atmosphere impression
Check out these atmospheric images to get an even better picture of the realized space.
Interesting for you? Have a look at these other projects.