Personal advice
Would you like advice or inspiration? Then please contact one of our advisers without obligation.
Contact us
Park sensory room
In this room, the intention is to give the client the opportunity to have fun in a wooded area. Nenko has designed a room where the client can walk in and out without the obstruction of doors. This has been achieved by placing wooden benches, artificial oak trees in a coated base with decorative elements. In addition, the client has the option to cycle a trail on an exercise bike or modified seat bicycle where suitable images are projected.
The extra elements within this area are the full-colour stickers on the floor in the form of pebbles, the coated base around the oak tree, which ensures seating comfort but also protected against the urination of male clients and the bird tree in the start room with birdsong when passing from the tree.
More inspiration?
Is your eye focussed on a specific product or part of the space? Then view the #tags below and discover more realized spaces with similar products or styles!
Products used
In this project we used the following articles:
Atmosphere impression
Check out these atmospheric images to get an even better picture of the realized space.
Interesting for you? Have a look at these other projects.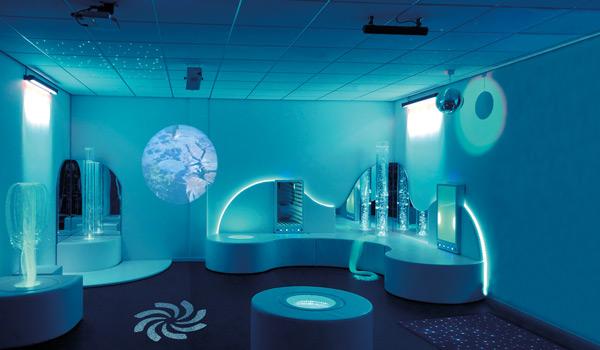 Nenko Interactive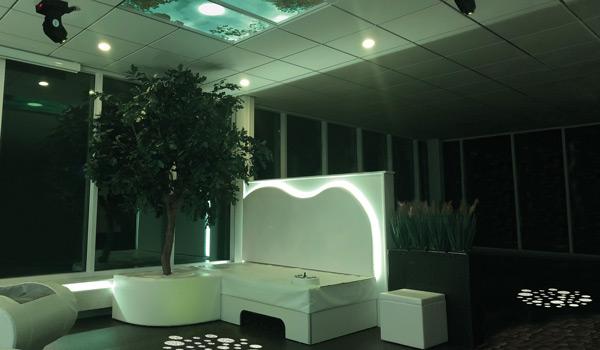 Waterbed corner