Personal advice
Would you like advice or inspiration? Fill in our project request form!
Clcik here!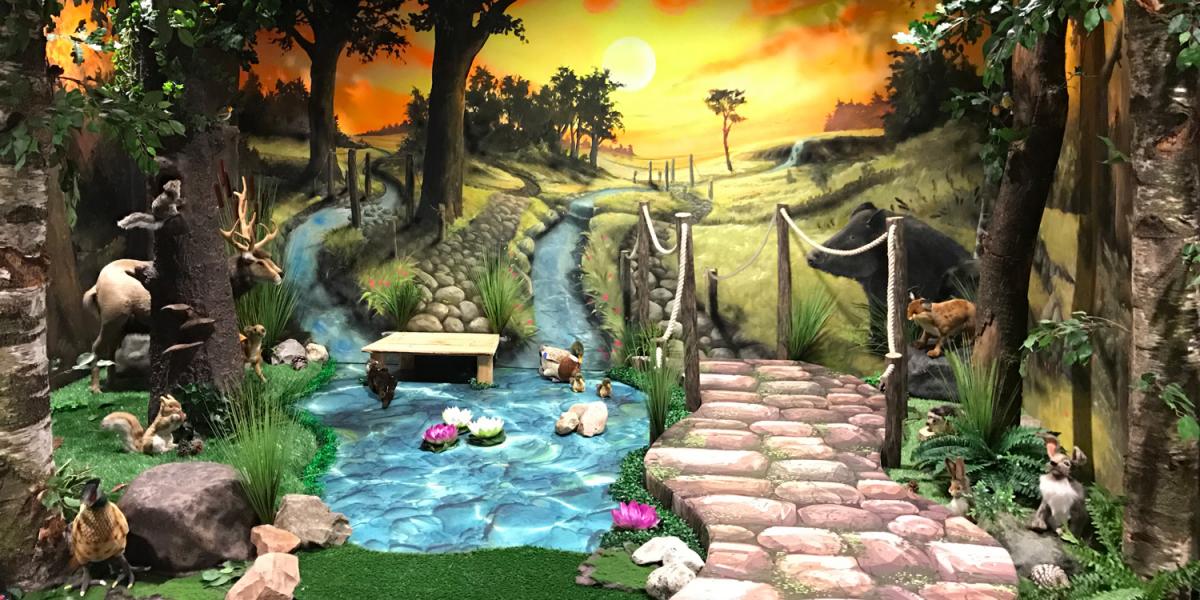 Forest & Jungle room
An environment that connects with sensory stimulating activities ensures that people ultimately get more out of relaxation or activation. Our theme room "forest" shows the possibilities that Nenko has in designing experience-oriented spaces. The harmonious hues in this environment bring peace and relaxation together, leading to the perfect balance for body and soul.

A 3D wall painting with applied blacklight accents provides a pleasant enhancement to a boring room or corridor. Doors from closed departments can also be embellished so that it is nicer to stay in the department. This immediately ensures that negative or run-off behavior is reduced. A printed, soft PVC floor mat combines the functional with the pleasant.

By applying a floor sticker with a Water Effect spot on it, a real pond has been realized in this theme, but without water; safe and responsible. By adding artificial plants to the space, the 3D effect and realism are enhanced, so that the total experience really hits you. With a wall washer, a space changes color, so there is always a different experience that attracts the attention of the client.

In addition, hidden details are visible in a wall painting through the accents that have been applied with blacklight paint. Sound and infrared modules provide a surprise effect in a room or corridor. Clients' attention can be triggered and retained by producing a certain product or sound when being in proximity of this infrared system. In this forest, for example, beautiful sounds of birds, frogs and other moving animals can be heard when one passes. Clients who do not spend much time outside can also enjoy the little things in life that make everyone happy!
Products used
In this project we used the following articles:
Atmosphere impression
Check out these atmospheric images to get an even better picture of the realized space.
Interesting for you? Have a look at these other projects.