Personal advice
Would you like advice or inspiration? Then please contact one of our advisers without obligation.
Contact us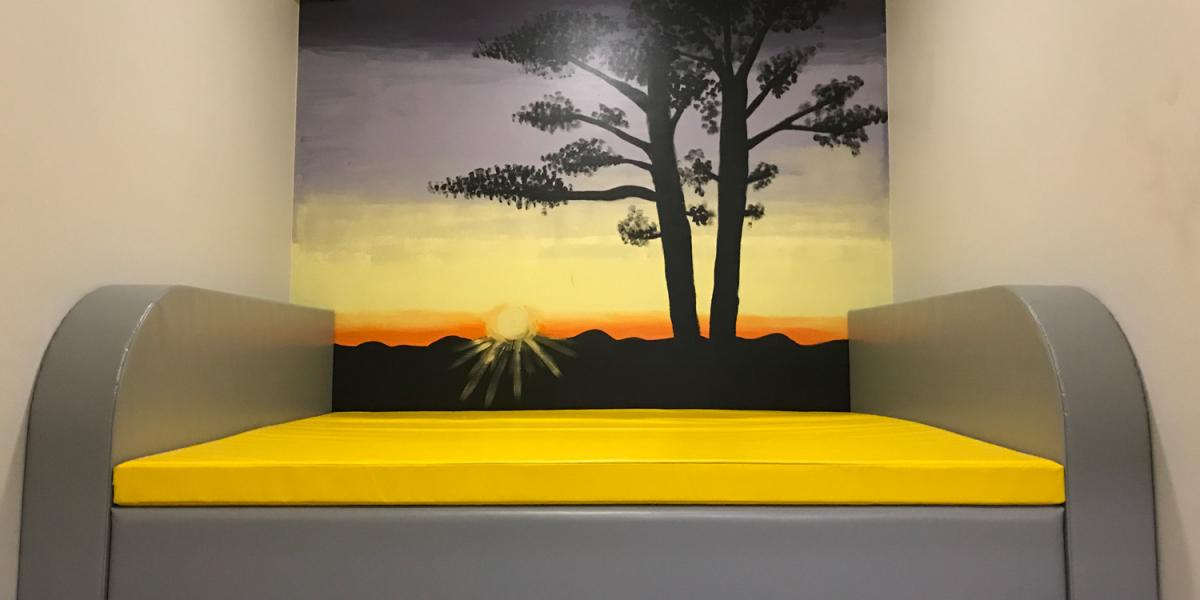 Comfort room ' Horizon '
For clients who are anxious, angry or restless, there are also so-called Rest or 'Comfort rooms'. Few incentives are offered in these spaces, but they are not closed off and offer more comfort than a Time-Out space. In a 'Comfort room', clients in a department can voluntarily isolate themselves for a while and this can have a supportive effect in preventing a crisis or escalation.

The special thing about the Comfort room 'Horizon' is that there is a mural behind the wall of the lying area. A wall painting is a beautiful but also functional addition to the room. It radiates tranquility that benefits the client's state of mind.
More inspiration?
Is your eye focussed on a specific product or part of the space? Then view the #tags below and discover more realized spaces with similar products or styles!
Atmosphere impression
Check out these atmospheric images to get an even better picture of the realized space.
Interesting for you? Have a look at these other projects.