Personal advice
Would you like advice or inspiration? Then please contact one of our advisers without obligation.
Contact us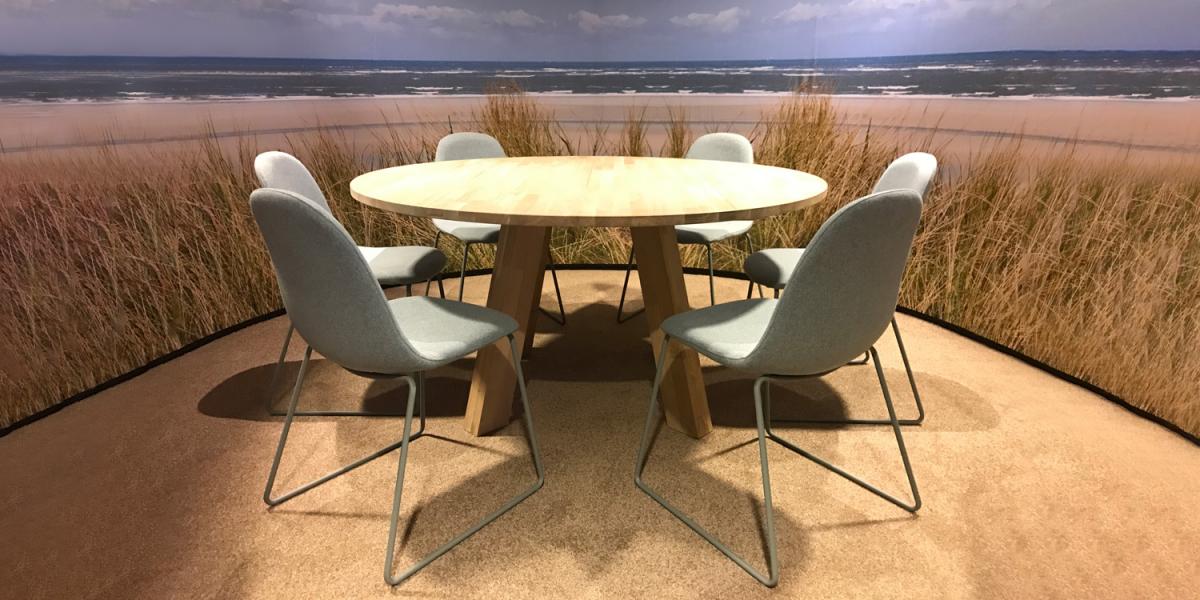 Beach meeting room
Ever wanted to have a meeting having the feeling that you are sitting on the beach? That's possible with Nenko! In our showroom we have created a circle space in the middle of the room where a custom acoustic photo canvas is used. The acoustic screen absorbs part of the sound, making you feel more relaxed and people around the room can continue to work quietly.
More inspiration?
Is your eye focussed on a specific product or part of the space? Then view the #tags below and discover more realized spaces with similar products or styles!
Atmosphere impression
Check out these atmospheric images to get an even better picture of the realized space.
Interesting for you? Have a look at these other projects.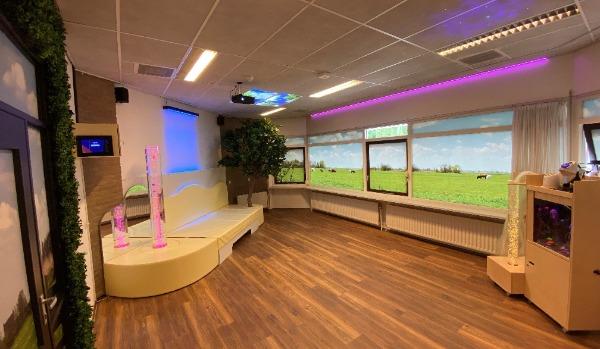 Nature themed Day Activity room